DMA Multi-asset Web based

Trading Platform

developed for financial institutes.
Multichart mode
The platform supports multi chart mode instantly changing chart layouts in one click. The mode supports up to 6 charts.
Linked charts
All charts can be linked to an instrument that user selects in terminal workspaces. As a result, a click on the instrument ticker refreshes charts with corresponded instrument, no need to spend time for typing.
Order types
StocksTrader supports following types of orders:
Market, Limit & Stop.
Orders executed directly on stock exchanges within milliseconds. The best execution price guaranteed by exchange.
Margin and Cost controller
Before sending an order for execution user can estimate
Margin & Commission
involved if the order is executed.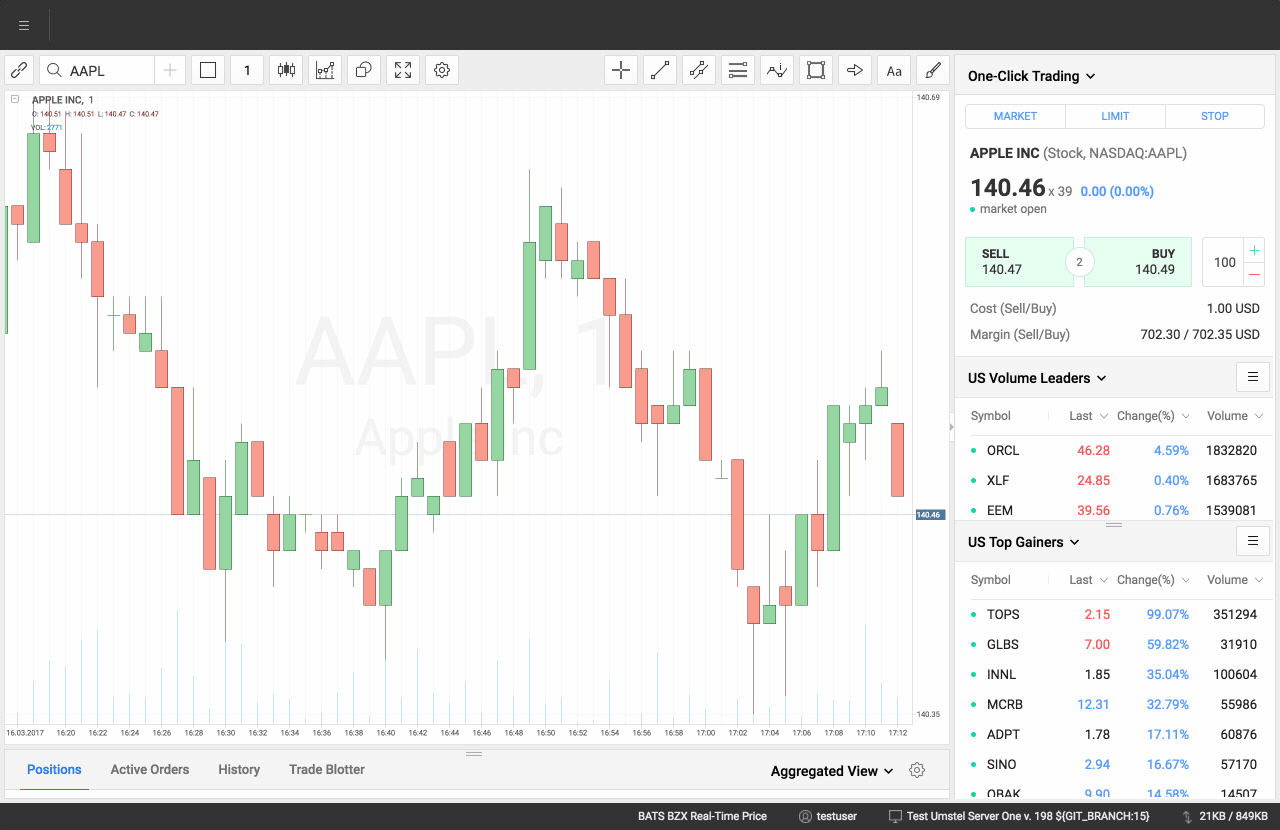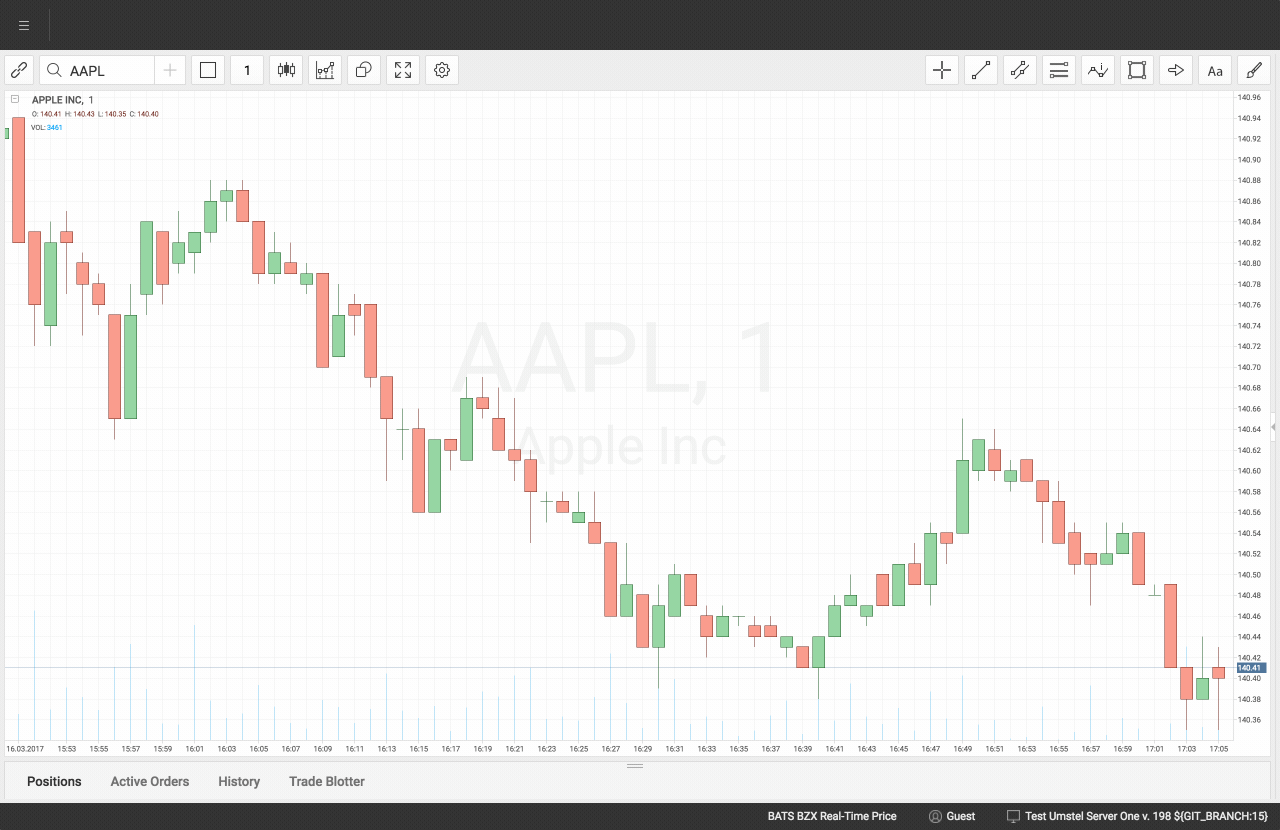 10000+ Instruments
Searching an instrument by ticker or name the platform returns an immediate result.
Forex, Spot Metals, Stocks, ETFs, Futures. 10000+ instruments are all available for trading with direct market access to different exchanges around the globe.
Charts and Watchlists are armed with a symbol lookup feature, which makes them easy to find, add/remove specific instrument to analyze and trade.
Trading from chart
Active Orders and Deals instantly synchronized with charts. Editing
Sell Stop
Buy Limit
or an order entry level has never been so easy and native either with drag-and-drop or touch screen devices.
One click Trading
With one-click-trading user can enter a position fast and safe. Predefined volume saved for each instrument individually.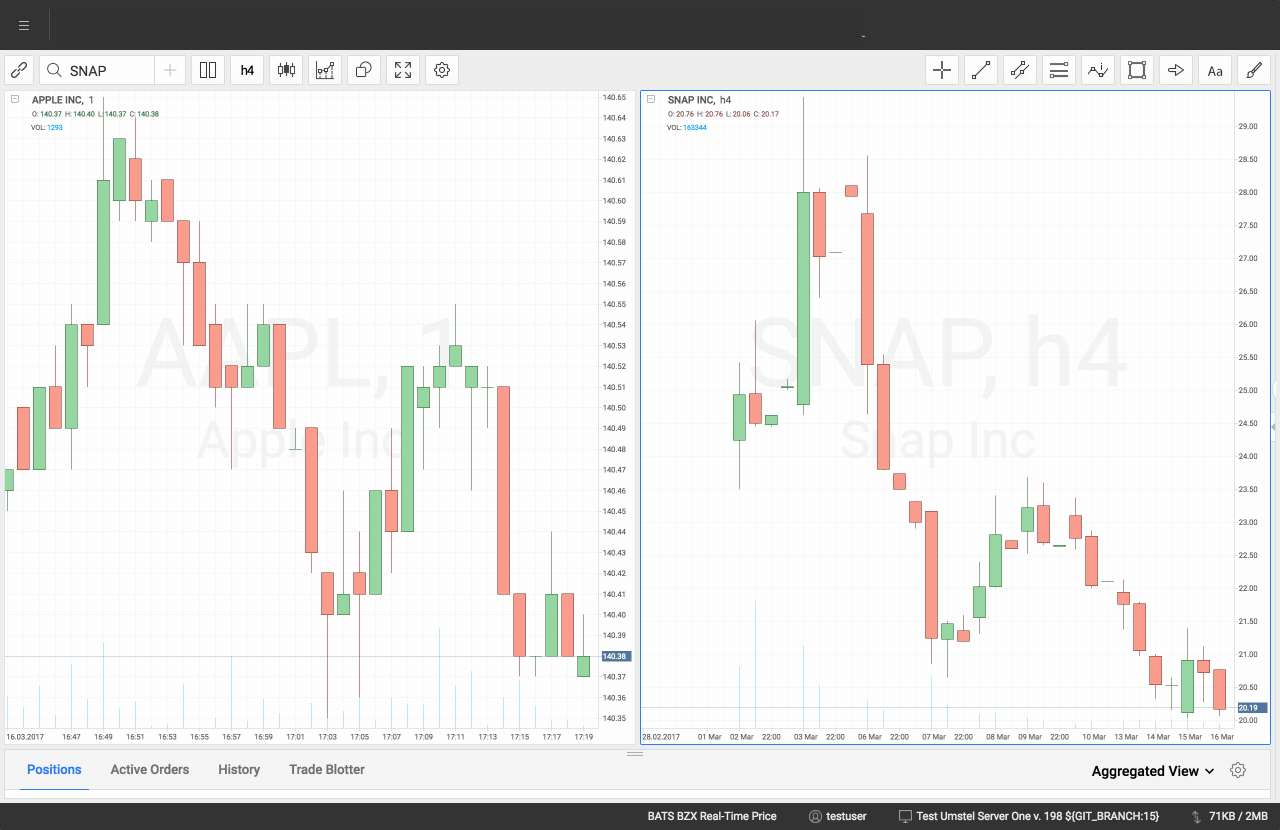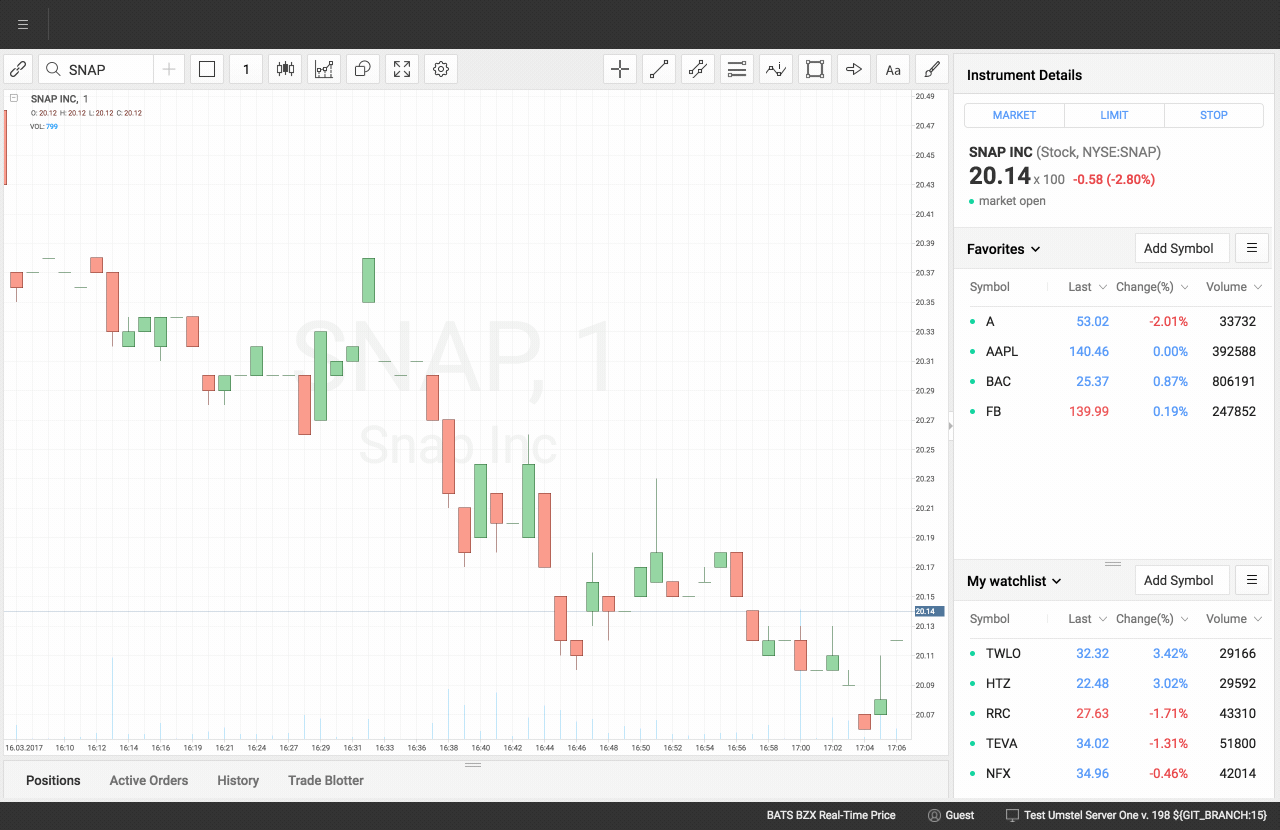 Watchlist
StocksTrader features custom and system watchlists. User can edit custom watchlists by adding/removing instruments. System watchlists like Top losers, Top gainers, Volume leaders
updated by system in real-time.
Realtime updated Tops
No need to refresh browser every time to update info in watchlists. The Platform provides users the most accurate info about Top gainers, Top losers, Volume leaders updated real-time from different exchanges.
Â
Try StocksTrader Platform for free